Simplify the hassles of converting your newly bought house into your Dream Home.
Smart Modular Kitchen Designing
The kitchen is an important place for the homemaker and its look indicates the mood of cooking food.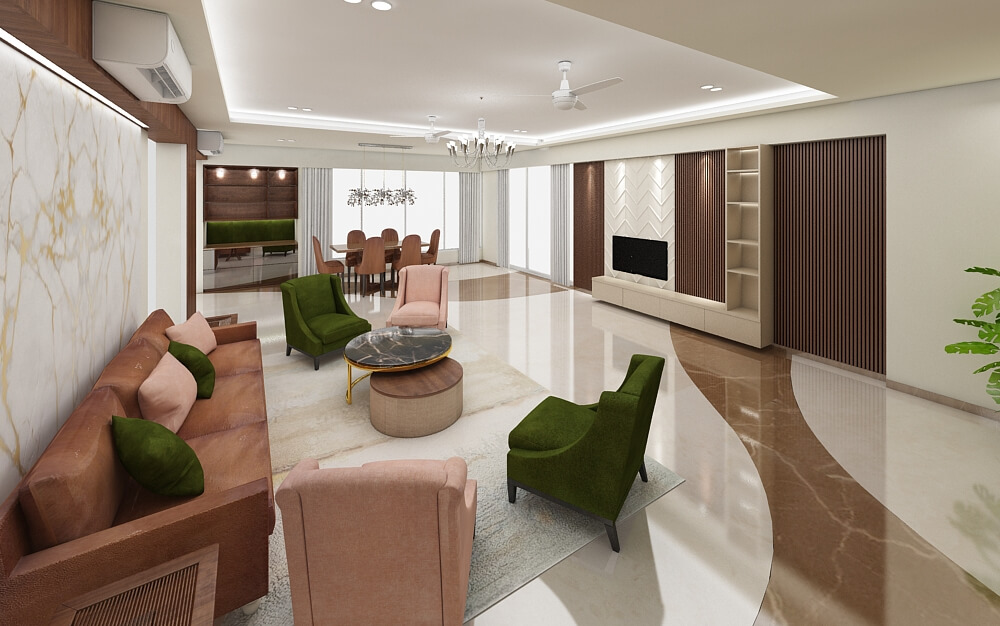 Modern Living Area Designing
Living area is the best place to create a wonderful first impression on your guest. It is where your guest gets the idea of your taste regarding liking and home interiors.
Stylish Bedroom Interior Designing
A bedroom is a place where people find relaxation and peace. The looks and mood of the bedroom threw away all the tiredness of the whole day.
What we do for our Clients?
Discuss your dream home
requirements
Approve 3d design
variations
Have your dream home ready effortlessly in seven weeks
Are these your current thoughts?
Confused about how to
build the home you dreamt of.
Anxious about the timelines for the work
completion of your home.
Frustrated at the amount of money spent and
have a home which is so ordinary.
Fed-up of the repeated follow up with various
agencies to finish the home.
Worried about endless months of double emi
and rent while the home gets built at a snail's
Scared to initiate the process of home creation.
How To Build Your

Sapno Ka Ghar

Without Loosing

Your

Sleep Even If You Have

A Limited Resources?
Cubit Homes is Mumbai's leading interior design studio specialising in quick turnaround of bespoke homes since 1999.
You can trust us because....
 Engage and enjoy the process of ideating and
designing your dream home …
Your way … All the way
We ensure your dream home gets ready
within the given timeline.
We ensure you have a beautiful home
within your resources.
Working with us ensures all your needs get
compiled under one roof for absolute assurance.
Fulfill your dream home effortlessly in 5 weeks
and save the double expenses of EMI + rent
Enjoy your dream home creation with the
right expertise and guidance,
using our resources, ideas and skills.
21 Years Of Home Building Experience..100+ Families Served..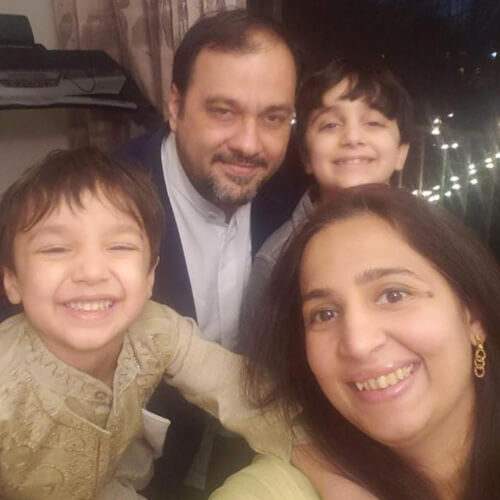 Success story - How we help create dream homes!

With the home size reducing our family needs the spaces in the home to have dual functionality.
Wall beds are a great way to save space in the room. Specifically can be used in the kid's room and guest room for multifunctionality.
Working With Us Is Effortless 3 Easy Steps
Discuss your dream home
requirements
Approve 3d design
variations
Have your dream home ready effortlessly in seven weeks
What Blog Slider With The Latest Blog and YouTube Video
Cubit Homes is Mumbai's leading interior design studio specialising in quick turnaround of bespoke homes since 1999. We have under one roof designers and technicians who weave together the magic to deliver your home, your way and a lightning speed of 7 weeks.
From design consultancy to building the full home we can service the family as per their needs.
Cubit Homes serves as the one stop destination for all your home building needs. Ab Banao apna sapno ka ghar, home befikr…
How To Build

Your Sapno Ka Ghar

Without Loosing Your

Sleep Even If You Have A Limited Resources?
VS VIDEOS Production
2022-07-19
Being an artist I wanted something unique for my studio. The designers at Cubit Homes were with me through every step and they never seemed to get frustrated even when I made continuous changes in the designs they provided. I loved the environment they present while working. A satisfied client is their first priority.
Quality of work furnished is awesome. The plannings and planting of the scripted ideas is also framed in time. Best interior design in mumbai.
Aman Kumar Dubey
2022-07-05
We had our 2500 square feet "design studio" office well designed by Cubit homes. They have taken care of the designs end-to-end right from planning, designing, and execution. arwa, the owner and her team, is the one of the industry's best Designers. I feel these people have mastered PERFECTION with ELEGANCE. The complete execution was very professional and of high quality works. They give respect to your taste and mindset instead of rubbing their ideas on you.Arwa understands the aesthetics and modern day needs as she comes up with her designs. Before we finalized our designs, we had to get into multiple review sessions and all of them were very open-mindedly accepted and considered in the new designs. Great piece of execution and output. I felt the actual is more beautiful and elegant than the 3D designs, which is only possible for Cubit homes.
Arwa and team ensure that customer is satisfied for every minor detail they need to incorporate in their interior design. Concepts showcased by them is unique and very motivating at the same time saving costs. Great job heaven bird interior. Keep it up.
I am one of the many satisfied customers who have used cubit homes services. Arwa recognizes the value of extraordinary service, thrives to maintain that, and shows professional concern for the quality of work performed. It was a pleasure to work with her on my new hotel project.
Cubit homes is One of the best interior designers in mumbai who does the job beyond perfection. She has a good knowledge of creativity and renovation. She is able to recognise our needs and make our dream project complete. I would recommend to anyone
Prabhash Gupta
2022-06-13
Wonderful experience..... I got my home constructed and design through Cubit homes. They have team of well qualified designer and contractors. Although they took extra time but it was worth. I got applauded from my friends and relatives . My dream of perfect home comes true.Their team is very innovative and responsive. I give them 100% marks. This firm is one of the Top interior designer in mumbai . I wish them best of luck
My office is being renovated and I'm getting the interiors done by Cubit Homes. I can understand why they are considered the best interior decorators in Mumbai, they are just the best. I can say this because I researched many of the design firms and chose them. Their designs are top class and the work is done on time..!
I'm happy with the service I received from Cubit Homes. They did an amazing work by making my home look so beautiful and elegant with their creative ideas. Thank you for such a lovely interior decor and renovating my house so charmingly. Hope to see you soon.
I had an amazing experience with Cubit Homes. They redecorated my place in record time. They took my opinion into account and used vibrant colours to make my home a lively and joyful place. Every day I return early from office just to enjoy the beautiful environment they created. I have never been more happier and this has been clearly one of the best decision of my life. As the saying goes... "it's not how big the house is, it's how happy the home is" Cubit Homes is the reason for "Happy" in my happy place. They have 24*7 customer care service too.