Everyday Maintenance
1) You should always dust your furniture
2) Keep upholstered sofa or chair clean
3) Using less water is better for wood furniture
4) Regularly vacuum your carpet to avoid excessive dirt accumulation
5) Cover a spill on carpet as soon as you notice it
The Complete Guide to Intensive Furniture Maintenance and Care
It is important to know how to take care of furniture properly. The article below will discuss the importance of furniture maintenance and what you can do to keep your furniture healthy and looking good.
We should take care of our furniture because it can affect our health. When we sit on a couch, we put pressure on the cushion. This pressure can cause dust mites, bacteria, and other allergens to enter the air and cause respiratory problems for people. You should also take care of your furniture because it will last longer when you maintain it well.
Different Materials require different levels of care.
Wood furniture is a common and popular choice for many homes. However, with time and use, it can become dirty or damaged. Often people don't know what to do when this happens. But don't worry! We'll explain it all for you.
Wood furniture needs to be regularly polished and waxed to keep the finish intact. We use an oil based polish. So after a couple of years its a simple thing to do a coat of oil (we use Pure 2c oil from Rubio Monocoat) again and give the wood a few days to absorb the oil. Clean it with a muslin cloth and its a fresh new look!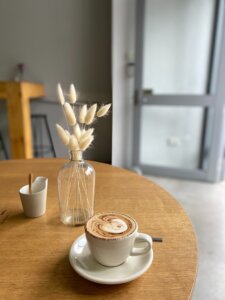 Upholstery care is important for fabric furniture, as it can get stained if not washed on a regular basis. 3M has a few great foam wash products which can be bought, sprayed on the upholstery and wiped clean and the fabric looks new.
There are also coated fabrics available, or one can coat the fabric on their own with 3m sprays available which makes the fabric very less absorbent like the lotus leaf. Water will just float on it and one can quickly wipe it this saves the fabric for a much longer period. There are agencies who specialize in sofa cleaning which could be used after every three four years
Glass surfaces and mirrors need to be cleaned with a non-abrasive cleaner. Mom has taught me this, a wet old newspaper is the best to scrub down all dirt from glass and then a gentle wipe is enough.
Laminate surfaces are fairly easy to maintain by wiping them down with water and a mild soap solution (we use a liquid organic cleaner LOC).
The mattress and pillows are a very important source of allergens and they can get into the body as we spend long hours and breathe very closely. We would suggest investing in a mattress protector as a safeguard to the mattress.
A mattress protector is a type of bedding that covers the mattress and protects it from bodily fluids, spills, and stains. The protector usually has a zipper or elastic hem for a tight fit.
This is a very important topic for many people. It's not just about buying furniture, but also about taking care of it once you have it.
The Importance of Proper Furniture Maintenance
It doesn't matter how much money you spend on furniture if you don't take care of it. You can spend thousands of rupees on a couch or table and then never clean the surface or protect it from spills and stains.
Furniture is not just an aspect of our home décor, it also has a significant impact on our physical and mental health. That is why it is important to maintain furniture properly.
In this blog post, we explored the importance of proper furniture maintenance and how you can do that.